It has been a r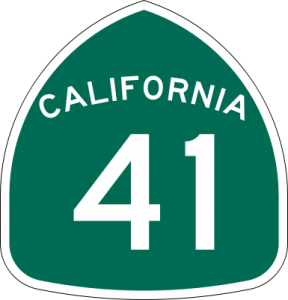 elatively rainy year in Fresno, California. Because of the five-year drought giving us less rain than even our 11½ inches a year, I have been praying that we might get 20 inches of rain by October 1st, and it looks like we just might make it. I am not sure that all my friends agree with this prayer, especially those in Morro Bay, California. You see, a torrential storm early this year closed California 41, the main highway into Morro Bay from US 101, and that kept many customers away from the Gallery at Marina Square (http://www.galleryatmarinasquare.com), a consortium of 61 visual artists (photographers, painters, sculptors, fabric artists, etc.) and two musicians (including myself) in the heart of this delightful Central Coast town. When I came down to spend a day at the gallery and provide piano music for the reception in February, the community was excited to learn about one lane of the 41 being open later that night. Since then, traffic on the 41 and in the gallery has improved dramatically. (Now if we can just get Highway 1's Ragged Point bridge reopened before September!)
It's been interesting to be a musician member of an artist's gallery, because I have focused recently on my own interdisciplinary combination of music and art, most notably in my Quiltings, a set of 46 piano pieces commenting on 118 astonishing works of fabric art by my sister-in-law Ann Harwell, which I designed as web music to showcase each art quilt. I have since performed the suite several times in venues around the nation. So it made sense to see how this collaboration would work. It has possibly been the most effective way to sell CD's, but has been costly to go monthly to Morro Bay to take my turn at the gallery. On the other hand, what better place to be! My wife and I have used these trips as exciting dates and mini-vacations, including an early celebration of Mother's Day. I'd love to hear from others who have tried similar – or different – ways to sell their CD's and look forward to sharing their insights in future blogs.
But there was a less positive reason to hail the 41's reopening. That was my desire to flee Fresno after learning that our local paper, the Fresno Bee, had decided to release its one music and arts critic after 26 years with the paper. This means that there will be no print coverage of the fine arts in Fresno. Every Johannes Brahms needs his Eduard Hanslick, a supportive critic of his work, and Donald Munro has been just that for me, making sure that we got good press for the release of my CD Kiev 2014 and the world première of Rhapsody for Oboe and Orchestra (Kiev 2014) in October, 2015. Munro has since supported many other programs by me and my fellow musicians and artists and written excellent and balanced criticism throughout his career.
However, Munro, in his own words, isn't "going anywhere." Instead, he has started his own blog for the arts in the Central Valley at https://munroreview.com/, which continues the same great coverage that graced the Bee's pages until recently. I would encourage all my readers to subscribe to his blog so we all can know the truth about the Valley's rather vibrant arts scene.
So, with renewed hope for the future of arts and arts coverage, I have turned around on the 41 and come home again to Fresno, and hope you will join me in your support of The Munro Review.
***
­­The Christian Fellowship of Art Music Composers has shared two Listening Pages since I last wrote in February (I was eagerly expecting my fifth grandchild who arrived on the vernal equinox!). Let's take a brief look at each.
Listening Page #149 is a lovely a cappella motet by my friend Lawrence Mumford entitled Quietem (or Hidden Source of Calm). Interestingly enough, the text is a Charles Wesley poem that appears to have been subsequently translated into Latin, which gives the motet a Renaissance sheen that Mumford underscores by gentle departures from the A-flat major tonality into a Mixolydian modality by flatting the G's. But the work roars to life on the words "Pacem in belo, lucra mea in amitendi. Risio meum sub hostium," which deal with peace in the midst of war and enmity. Mumford dramatically abandons Renaissance polyphony for a unison declaration that moves into two parts doubled (soprano-tenor and alto-bass) and effects a Romantic-era modulation from A-flat to B major, before melting gradually back into the original ideas. There is a particularly warm and delicious statement of "mea quietem" about halfway through the four-minute work that Mumford wisely brings back to end the motet. The music may be heard at http://williamvollinger.com/audio/Mumford4.mp3. Mumford's website is at http://lawrencemumford.com, but unfortunately does not offer this track for playback at the moment.
I have long admired Jerry Casey's work, and Listening Page #150, featuring her setting of Anne Boleyn's poem, penned in the Tower of London, O Death, Rock Me Asleep, does not disappoint. Casey has set this dark poem appropriately using, as she explains it, the Dorian mode (natural minor scale with the raised 6th step) and moving incrementally into the darker modes of Phrygian (natural minor scale with the lowered 2nd step) and Locrian (like the Phrygian mode but with the forbidden lowered 5th step that turns the perfect 5th between the tonic and dominant into the tritone, or the "devil's interval"). She further intensifies the suffering reflections of Boleyn by adding strident discordant chromatic tones, featuring especially astringent diminished octaves in the violin part, which hauntingly represents Death. Add to this combination the tight collection of very simple motives, some just two notes or chords in length, and the music takes on a language very reminiscent of Benjamin Britten. Indeed, the faltering repetitions of the final F-sharps from the violin, with the lengthening silences, remind me of the strangely dispassionate end of Britten's opera Peter Grimes as the main character passes away unmourned by his estranged and distant town. With such limited forces, Casey presents us with the cold steel of Death through Boleyn's heartfelt reflections. Not easy listening, and certainly incredibly demanding for both soprano and violinist. Well done, indeed. Casey's website is supposedly at https://composersforum.org/members/directory/jerry-casey, but, unfortunately, a check of this link did not function correctly. However, you may hear this work at http://williamvollinger.com/audio/Casey2.mp3, and it is definitely wirth your while to do so.